The Robotics Executive Forum: Robots and Our Future
10/01/2021 @ 1:00 pm

-

4:00 pm

EDT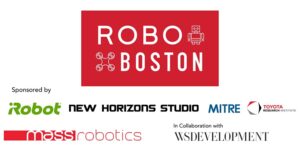 About this event
The purpose of the Robotics Executive Forum is to improve the world's understanding of robots and their impact by engaging business, political, academic, and other leaders of society to inform, educate and inspire in the hopes of realizing a world where robots and humans live and work together. This speaker program will highlight how robots will be integrated into our future in areas such as mobility, in-home, at-work and leisure. The forum will host keynotes from CEOs and technologists of leading robotics companies and feature discussion around the impact of robotics in society. This is a ticketed event with limited seating.
Speakers and topics include:
• iRobot Genus and the Smart Home of the Future: Colin Angle, CEO & Cofounder iRobot
• Ultimate Mobility Vehicles: Vehicle Design Reimagined: John Suh, Vice President & Founding Director, New Horizons Studio
• The Future of Home Robots is Soft: Naveen Kuppuswamy, Senior Research Scientist, Toyota Research Institute
• Investments and the Next Stage Growth for Robotics Companies
 A panel discussion with CEOs and founders from robotics companies securing over $35M in funding, moderated by Silicon Valley Bank
Companies include Locus Robotics, RightHand Robotics, Realtime Robotics, Vicarious Surgical
• State of Robotics in Massachusetts: Executive Office of Housing and Economic Development, Commonwealth of Massachusetts (invited)
The event will be held outside under a tent. It is recommended that attendee be vaccinated against COVID.
REGISTER HERE