L.S. STARRETT RACING INTO THE FUTURE
Growth Manufacturers Case Study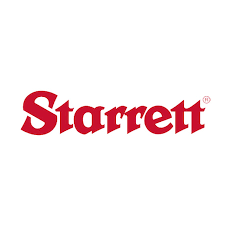 The Challenge
L.S. Starrett was looking to branch into new markets for their precision tools and create a better brand awareness.
While attending a "Lean Manufacturing in the Fast Lane" course offered by MassMEP on Manufacturing Day they noticed the sponsorship logos on the race car, and they had an idea on how to reach new markets. The "Lean Management in the Fast Lane" course is a one-day event taught by MassMEP and race crew members from Ken Bouchard "Drive to Victory Lane" race driver instruction and training school. During the training, participants learn the basics of teamwork and leadership through a program focused on common goals utilizing the tools, equipment, processes and procedures used by a real NASCAR Modified Tour race team and MassMEP training programs.
They found out through extensive research that the NASCAR industry prefers products made in the U.S. and it is very important to the NASCAR brand that a vast majority of their products are made in America. More importantly, it is important to their customer base. They decided to sponsor a care in the Motor Sports Pro-American tour in and 2016. After experiencing great success, they invested in the sponsorship of a second car in 2017.
Starrett's relationship with the drivers is more than just a sponsorship, Starrett is invested in the drivers and providing the best products they can to the industry. In addition, they have developed a relationship with the pit crew members, which has resulted in an easily accessible focus group for new products and designs of existing products. They have continue to develop tools and modify existing tools to meet the demands of the crew. In NASCAR racing, a second in time can be the difference between finishing first or tenth.
Social media has played a important role in expanding the Starrett brand and building brand awareness. As part of their sponsorship, the Starrett logo is placed on the hood of the cars and the drivers, media and announcers refer to the car as the "Starrett car". The drivers have a strong social media presence and they continually tag and reference Starrett in their posts. As fast as the cars are moving on the race track, Starrett's marketing share in the motor sports industry is going just as fast. In a short time and through strategic thinking, they have expanded their target market.
5-10%
increase from existing products to new tools targeted specifically for motor sports
Expansion into NASCAR promotion allowed them the ability to market and sell to wider audience
$1M
in increased sales from the new product designed for motor sports
One full time position was created with the new marketing endeavor
About Starret
The L.S. Starrett Company, founded in 1880, manufactures more than 5,000 variations of precision tools, gauges, measuring instruments and saw blades for industrial, professional and consumer markets worldwide.
Starrett is an industry leader who has set the standard for fine precision tools in industry for over 130 years.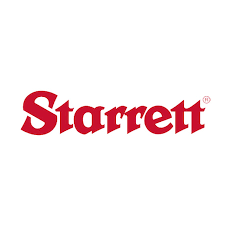 With MassMEP
MassMEP along with Associated Industries of Massachusetts (AIM) provided training resulting in a transformational, company-wide training program that went way beyond just the shop floor. The customized training program changed the mindset within the company from reactionary to one with a clear business model and strategic goals. The training provided the company with clear training goals and objectives. Now, all new hires go through a whole week of training. New employees spend at least 30 minutes with each department, plus lunch with the owners. They also conduct a 30-60-90 day check in periods with new employees.