NERDIC Industry 4.0 Readiness Ecosystem: Technology Demonstration on 3D Printed Parts Manufactured with the Desktop Metal Studio System for Defense Supply
08/17/2021 @ 12:00 pm

-

1:30 pm

EDT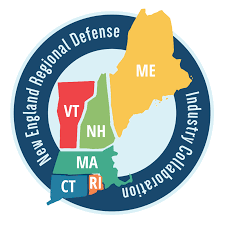 Join us for a virtual presentation on the use and results of generative design and resulting demonstration parts printed by Berkshire Innovation Center/BSS Additive.
Learn about what to expect when installing a Desktop Metal System; Overview of install & operations experience, facility, safety & training requirements, vendor support; How the BIC, CCAT and UMaine benchmarked these systems; How to access benchmark files and data; Description of DM case studies underway at BIC; How to access BIC's facility for training, application development and project collaboration.
This session will be recorded and made available on-demand.
Learning Objectives
Learn how Desktop Metal Studio System can be used in defense manufacturing:
• How to prepare your facility, permitting requirements, facility certification options
• OSHA training and safety requirements, compared with LPBF, DMLS, LENS and Binder Jetting
• Advantages / disadvantages of printing with bound metal powder compared with LPBF
• Outline applications for DM metal prototypes, fixtures, molds and end use parts
• Review of the design process for benchmarking, developed with CCAT and UMaine – Can the NIST AM Test Artifact be used in FDM metal printing or is a new standard needed?
• Comparison of benchmark results with other 3D printing processes available at CCAT, BIC and UMaine (including LPBF, Binder Jetting, large format polymer FDM and DMLS)
• Can Fused Deposition Modeled Sintered metal parts meet Mil-spec end use requirements?
Presenters
Steven Longpre, CEO BSS Additive, Operations Manager Berkshire Innovation Center
Jean Mozolic, Founder, The Mozolic Group
Mark Rowan, Principal, Roundabout Consulting
REGISTER HERE