NERDIC Industry 4.0 Readiness Ecosystem: Technology Demonstration Using Collaborative Robots (Cobots) to Streamline Processes & Drive Efficiencies
10/29/2021 @ 12:00 pm

-

1:30 pm

EDT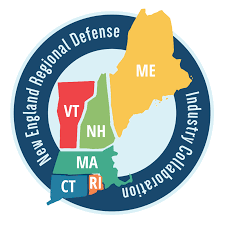 This technology demonstration is part of the NERDIC Industry 4.0 Readiness Ecosystem program for the New England defense supply chain. For more information, please visit ccat.us/NERDIC.
Join us for an introductory webinar and technology demonstration where we will showcase the use of Collaborative Robots (Cobots) in Manufacturing to overcome process gaps, and deliver operational and cost benefits.
The technology demonstration will take a deeper dive into using Cobots to streamline component repair, through the use of a collaborative robot (cobot), 3D scanning technology and a grinding system.
High value metal components with long lead times are best candidates for repair and reuse.  Worn surfaces that fall outside the acceptable tolerances for continued component use are among one such repair application.  The determination of the extent of the wear, the use of additive manufacturing technologies, such as wire arc or directed energy deposition to build up material on the worn surfaces, the process of machining or grinding back down to nominal and post inspection are typically a manual process.
In this technology demonstration you will see how the use of a collaborative robot, 3D scanning technology and a grinding system can help streamline the process of turbine tip repair.
Presenters:
Nasir Mannan, Principal Engineer, CCAT
Samuel Greenbank, Manufacturing Applications Engineer, CCAT
Andrew Guagliardo, Lead Mixed Reality Developer, SphereGen Technologies
Guest Speaker:
Peter Mirabello, President & CEO, Metal Finishing Technologies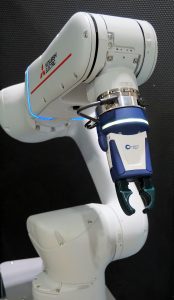 REGISTER HERE