NERDIC Industry 4.0 Readiness Ecosystem: Technology Demonstration on Generative Design and Additive Manufacturing
08/10/2021 @ 12:00 pm

-

1:30 pm

EDT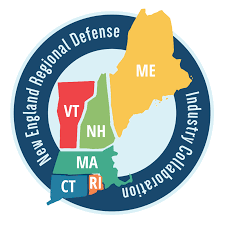 Join us for a virtual presentation on the use and results of generative design and resulting demonstration parts printed by CCAT.
Generative design mimics nature's evolutionary approach to design. Parameters such as materials, manufacturing methods, strength and thermal requirements are defined, and the AI driven generative design process fully optimizes the design to best fulfill functional requirements.
3D Printing (or Additive Manufacturing) is a powerful tool available to manufacturers. Some companies are adopting the technology to produce end-use parts, but even if your customers are not sending you RFQ's for additively made parts, most companies can adopt additive to create tools, fixtures, prototypes and other aids to assist traditional manufacturing processes.
This session will be recorded and made available on-demand.
Learning Objectives
By the conclusion of the presentation, attendees will:
• Learn the basics of generative design workflow
• Learn what parameters can be optimized
• Understand how generative design can best leverage additive manufacturing
Presenters
Nasir Mannan, M. Eng., Principal Engineer, Advanced Design, Automation & Metrology Lab, CCAT
Kristi Oki, Mechanical Engineer, Advanced Design, Automation & Metrology Lab, CCAT
Jeff Crandall, Additive Technologies Manager, CCAT
REGISTER HERE