pbn.com/five-questions-with-manny-jerome/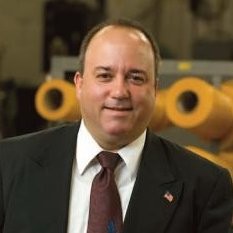 MANNY JEROME is the new client-development project manager for the southeastern region of Massachusetts at MassMEP. / COURTESY MASSACHUSETTS MANUFACTURING EXTENSION PARTNERSHIP.
Last month the Massachusetts Manufacturing Extension Partnership, or MassMEP, welcomed Manny Jerome as project manager for client development for the southeastern region of Massachusetts. He'll work directly with manufacturers on workforce development, growth and continuous improvement.
Jerome was previously the business director at Coats, an Uxbridge, Mass., company, where he created an innovative, extrusion-coated yarn-manufacturing process used in harnesses for construction, mining and other industries.
PBN: You have a bachelor's degree from Bridgewater State University in biology. Are there ways that the concepts you learned then apply to what you do now?
JEROME: While at BSU, I learned a great deal about who I am, how to dream, to be an independent thinker, to balance and prioritize my schedule and my life, to trust my own instincts, and to respect and appreciate people from other cultures.- Advertisement –
While the technical skills I developed at BSU are very strong, I think one of the most important lessons learned … is that in order to succeed in life or at anything, you have to work hard to make things happen. I learned that communication is essential – we must reach out and talk to people, respect others, appreciate our differences, build relationships, network like crazy and, as Nike puts it, "Just do it!"
PBN: Explain this quote: "At MassMEP, I see that culture isn't just one aspect of the game, it is the game."
JEROME: While I've had the great fortune to have traveled around the world meeting and working with companies of all types, the common thread that I've seen and learned about is that the culture of successful companies – vison, strategy, values, beliefs, actions and the like – is always in alignment with how their employees behave and are perceived by their peers, colleagues, partners and, most importantly, their customers.
I have been a lifelong fan of the game of football and view companies … like professional football teams with players from a variety of backgrounds brought together to form a team. That team then trains and grows together, developing its own culture and personality as it gets ready for competition. … Each team puts together a game plan to play against another team and during the game, each team finds ways to adapt and adjust their game plan to uncover ways of winning.
Like the football team … MassMEP adapts and adjusts to meet the ever-changing needs of manufacturing companies. It's a part of their game plan – in my view – it is the game.
PBN: In general, what would you say is the status of Massachusetts manufacturers adopting principles of continuous improvement?
JEROME: Manufacturers within Massachusetts are adopting continuous improvement in increasing numbers. As the economic cycle remains strong, the major challenge is finding qualified people. Manufacturers are recognizing that although this is a challenge, it is also an opportunity to focus on eliminating waste in any form from their operations. Recognizing and eliminating waste is the essence of continuous improvement. It facilitates the ability of the current workforce to be more productive with existing resources, thereby providing some mitigation to the skilled-workforce shortage.
The key to maximizing the value of any continuous improvement program is the sustainment of implementing continuous, small gains that aggregate to major advancements. Trusted advisers, [such as] MEP project managers, are able to provide more-complete solutions, accelerate business development, create a competitive advantage and support the company in sustainability.
PBN: Is tracking data the only way for an organization to introduce accountability, or are there other, more internal methods?
JEROME: In my experience, successful companies have a solid foundation that is built around setting firm, clear and concise expectations; inviting commitment; effectively managing cash flow; working together as a team; and having a solid business plan in place. Successful companies are able to accurately measure the progress of [their] teams and team members and to be sure that they are in alignment with the company goals and expectations.
Companies that have mastered the ability to succeed always demonstrate how the individual teams are linked to one another and are sure to provide accurate feedback to their teams – so they can assess their progress and work toward making continuous improvements.
And finally, successful companies are very good at evaluating the effectiveness of each component within their organization – good, bad, or otherwise – to evaluate how well each component helps them to reach the company's goals and mission.
PBN: What do you hope to bring to your new role?
JEROME: I plan to utilize my technical skills, manufacturing/business experience and my interpersonal talents to partner and work closely with Massachusetts-based manufacturing companies to help them grow.
In doing so, I plan to help locate available funding that will provide them with the training and skill sets needed to create more jobs, increase sales, reduce waste, and improve profitability, thereby providing them with the tools they need to successfully compete in the USA and at the international level.
Susan Shalhoub is a PBN contributing writer.