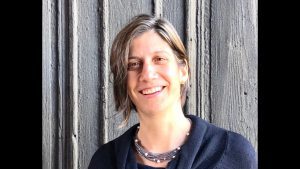 Worcester, MA – MassMEP, the Massachusetts Manufacturing Extension Partnership, has announced that Karen Carswell has joined the organization as a Project Manager for the Western Region of Massachusetts. Ms. Carswell comes to MassMEP from Qnect where she served as a Marketing and Business Development Consultant; her work focused on lean methodologies and customer testimonials for validated learning. At MassMEP, she is responsible for developing manufacturing companies within the Western Region, which encompasses Hampden County, Franklin County, Hampshire County, Berkshire County, and parts of Worcester County.
Ms. Carswell brings to MassMEP clients a diverse range of experience, which includes lean methodologies, process improvement, and market research for business growth. She states, "I'm excited for the opportunity to be a member of the MassMEP team. I love being part of an organization that collaborates with businesses to achieve profitable growth. Helping manufacturing companies be sustainable during rapid technological innovation and increased competition is extremely rewarding. I'm inspired working side by side with executives and front-line workers as our team helps them achieve their goals. Every day we have the opportunity to develop people, reduce waste, and create value for our clients and their customers – and the passion for manufacturing is contagious among our team."
"MassMEP is excited to have Ms. Carswell join the MassMEP team," said John Killam, President of MassMEP. "Manufacturing in Massachusetts is prime for growth opportunities and Karen's expertise can provide tremendous value to her clients."
Most recently, Ms. Carswell received her Masters of Business Administration from UMass Amherst, Isenberg School of Management. It was there that she met Dr. Alan Robinson, who specializes in managing high-performing organizations, and her life changed for the better. "I want to do what you do," Carswell said to Dr. Robinson. Carswell then immersed herself in Lean thinking and its application across industries. She has worked with LEI Cambridge and with the Continuous Improvement team at Cooley Dickinson, and has completed her Six Sigma yellow belt.
For more information please contact:
Kathie Mahoney, kathiem@massmep.org
© 2018, MassMEP, Massachusetts Manufacturing Extension Partnership