For more information contact:
Kristy Grignon, MassMEP, kristyg@massmep.org
Shari Worthington, PR Counsel, Telesian Technology, sharilee@telesian.com
MassMEP Announces Kimberley Ingalls as New Center Director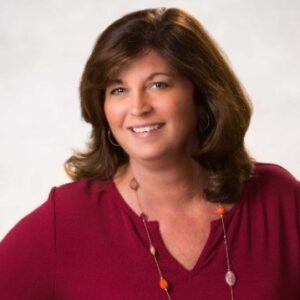 EDITORS: The following images are available for download:
View hi-res image View lo-res image
December 15, 2020 – Auburn, MA – MassMEP, the Massachusetts Manufacturing Extension Partnership, has announced the promotion of Kimberley Ingalls to MassMEP Center Director. In this position, Ms. Ingalls is responsible for leading and developing a team of professional consultants who create economic impact by transforming manufacturing enterprises through operational excellence and innovative growth initiatives. She guides the organization and works closely with the President and its Board of Directors to realize the Center's goals.
Kimberley Ingalls, Center Director, MassMEPMs. Ingalls has 10+ years of experience with MassMEP where she has directed thousands of economic impact surveys for Massachusetts manufacturing clients that resulted in created and retained jobs, created and retained sales, cost savings, and overall growth for Massachusetts manufacturing companies. Ms. Ingalls has an extensive background in grant management and strategic business development. Her strong leadership has helped place the MassMEP organization among the top centers in the MEP National Network.
Currently, Ms. Ingalls is on the Advisory Council for the MERT (Massachusetts Emergency Response Team) program office in the fight against COVID-19, supporting and vetting manufacturing companies who are pivoting to produce PPE for local and state entities. She oversees 500 companies that demonstrated an interest and pivoted to produce PPE. These firms deliver reports on jobs, annual sales, and productivity monthly to the state, ensuring a supply of PPE is available and ready to support the economy and Massachusetts organizations.
John Killam, President of MassMEP stated, "We are very excited to have Kim take on the role of Center Director for MassMEP. She brings to the job an exceptional combination of energy, leadership, and understanding of the challenges of manufacturing in Massachusetts. Her operational skill will help us continue to expand MassMEP and the work it does to strengthen Massachusetts manufacturers."
About MassMEP
Massachusetts Manufacturing Extension Partnership (MassMEP), part of the NIST MEP National Network, is a leading resource for manufacturing companies that believes in cultivating a community built on support, idea sharing, and achievement. MassMEP creates economic impact by transforming manufacturing enterprises and the manufacturing ecosystem. This is achieved through the delivery of operational excellence programs, workforce development strategies, and innovative growth initiatives, and enhanced by strategic public/private relationships. For more information, visit www.massmep.org.
For further information contact:
Kristy Grignon
MassMEP
27A Midstate Drive
Auburn, MA 01501
Tel: 508-831-7020
Email: kristyg@massmep.org
Web: http://www.massmep.org
PR Office:
Shari Worthington, President
Telesian Technology Inc.
49 Midgley Lane
Worcester, MA 01604 USA
+1 508.755.5242, Fax: +1 508.795.1636
Email: sharilee@telesian.com