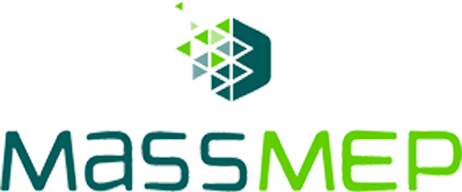 MassMEP Announces New Members of Board of Directors
For more information contact:
Kristy Grignon, MassMEP, kristyg@massmep.org
Shari Worthington, PR Counsel, Telesian Technology, sharilee@telesian.com
MassMEP Announces New Members of Board of Directors
EDITORS: The following images are available for download: Image 1 | Image 2
October 26, 2022 – Auburn, MA – MassMEP, the Massachusetts Manufacturing Extension Partnership, and Board Chair Dennis Leonard are pleased to announce the appointment of Rita Kapur and John Kovach to the MassMEP Board of Directors. They join the team of active leaders from industry, government, and manufacturing associations that govern MassMEP in its work to help small to mid-sized manufacturers across Massachusetts in various parts of their businesses, with the ultimate goal of helping them to achieve growth.
| | |
| --- | --- |
| | |
| Rita Kapur | John Kovach |
Rita Kapur is an international financial expert with 30 years of experience in manufacturing and distribution. She is visionary leader and a strong collaborator with a history of award-winning performance. In 2019, Ms Kapur received the Worcester Business Journal Outstanding Women in Business Award, and in 2016, the Tuck School of Business Award for Growing the Minority Business to Scale. She currently serves as Chief Financial Officer at Atech Turbine Components (Auburn, MA) and Aimtek, Inc. (Auburn, MA).
John Kovach is a senior business executive with over 40 years of management and leadership experience in high-tech manufacturing. He has extensive experience in business planning, organization development, manufacturing operations, supply chain, and quality management. He currently serves as Division President at Mach Technologies (Westford, MA), is a board member of the Greater Lowell Workforce Development Board, and on the Business Leadership Team of the Northeast Advanced Manufacturing Consortium (NAMC).
Dennis Leonard, MassMEP Board Chair, stated, "We welcome Rita and John to the MassMEP Board. Both have deep experience in the manufacturing sector. This will allow them to provide valuable perspectives to help MassMEP and its client manufacturers navigate and meet the challenges of today's global economy, from operational excellence to workforce strategies to innovative growth solutions."
Kathie Mahoney, President/CEO of MassMEP, added, "We are so fortunate to add the talents of Rita and John to the MassMEP Board of Directors. They are creative and progressive leaders who have forged strong relationships throughout the manufacturing community. Their skills and networks will serve to strengthen MassMEP and the state's small to mid-sized manufacturers as they evolve and grow."
About MassMEP
Massachusetts Manufacturing Extension Partnership (MassMEP), part of the NIST MEP National Network, is a leading resource for manufacturing companies that cultivates a community built on support, idea sharing, and achievement. MassMEP creates economic impact by transforming manufacturing enterprises and the manufacturing ecosystem. This is achieved through the delivery of operational excellence programs, workforce development strategies, and innovative growth initiatives, all of which are enhanced by strategic public/private relationships. For more information, visit www.massmep.org.
For further information contact:
Kristy Grignon
MassMEP
27A Midstate Drive
Auburn, MA 01501
Ph: 508-831-7020
Email: kristyg@massmep.org
Web: http://www.massmep.org
PR Office:
Shari Worthington, President
Telesian Technology Inc.
49 Midgley Lane
Worcester, MA 01604 USA
Ph: 508-755-5242
Email: sharilee@telesian.com
© 2022, MassMEP, Massachusetts Manufacturing Extension Partnership.