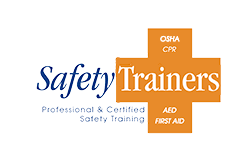 By Darcy Cook, CHSO, SHS, PTA
The Occupational Safety and health Administration (OSHA) has proposed a new rule to update its Hazard Communication Standard (HCS) to bring it into alignment with the latest version of the United Nations Globally Harmonized System of Classification and Labeling of Chemicals.
OSHA's proposed modifications to the standard include codifying enforcement polices currently in OSHA's compliance directive, clarifying requirements related to the transport of hazardous chemicals, adding alternative labeling provisions for small containers, and adopting new requirements related to preparation of Safety Data Sheets (SDS).
The Hazard Communication Standard adopted the 16 section SDS format in 2012. Using the pictograms and hazard statements on the SDS shows a distinction between acute toxic risks versus chronic health effects. This has been shown to be effective in protecting workers.
Want to read more and see a comparison against current HazCom Standard and proposed? Click here.
Go to page 11.
Table 1 – Collection of Information Requirements Being Revised in the Hazardous Communications Standard
Below is a summary taken from the Federal Register.
Summary
OSHA has preliminarily determined that the proposed revisions to the HCS will reduce costs and burdens while also improving the quality and consistency of information provided to employers and employees regarding chemical hazards and associated protective measures.
The agency has preliminarily determined that the proposed revisions will enhance the effectiveness of the HCS by ensuring employees are appropriately apprised of the chemical hazards to which they may be exposed, thus reducing the incidence of chemical-related occupational illness and injures. The proposed modification to the standard includes revised criteria for classification of certain health and physical hazards, revised provisions for updating labels, new labeling provision for small containers, technical amendments related to the contents of SDSs, and related revisions to definitions of terms used in the standard.
OSHA is currently accepting comments on its proposed rule until April 19th. Comments may be submitted electronically to at federalregister.gov
Additional Resources
HazCom Page on OSHA Website
Current HazCom Standard
Frequently Asked Questions about HazCom