TribalVision and Massachusetts Manufacturing Extension Partnership ("MassMEP") have announced a collaboration that will offer both express and general grants to manufacturers through the Commonwealth of Massachusetts. This partnership will enable MassMEP to now be able to support Massachusetts manufacturers with the marketing tools and training needed to compete and grow in today's competitive global business arena.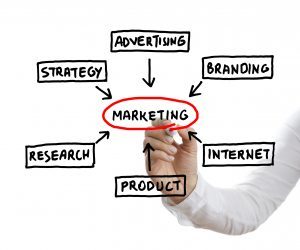 These projects will be funded by a Workforce Training Fund grant from the Commonwealth of Massachusetts, Executive Office of Labor and Workforce Development. The grant program is administered by the Commonwealth Corporation. General Program Training grant will allow manufacturing Companies to apply for a grant up to $250,000. The Express Grant Funds are limited to $30,000 per company per calendar year. Businesses can apply for grants to train current and newly hired workers.
"We're excited to be partnering with TribalVision to now offer growth services to our Massachusetts manufacturers," Tom Andrellos Director of Growth Services of MassMEP. "Through the approval of these express and general grants, manufacturers in Massachusetts will now be able to access a level of marketing training and resources that until now were unavailable through MassMEP. We are opening up our offering to extend beyond traditional lean and operational excellence support and are excited to be partnering with TribalVision on this initiative."
Chris Ciunci, Founder and Managing Partner of TribalVision said, "We are thrilled to be partnering with Mass MEP to offer the depth of marketing training needed for Massachusetts manufacturers to be equipped to compete and win in today's ever-changing global marketplace. The days of solely relying on trade shows and print publications for growth are ending, so it's important for manufacturers to be equipped with the digital and social media expertise necessary to survive and thrive."
For more information about the grants offered through MassMEP and TribalVision, visit: massmep.org/training-grants/
For Upcoming Marketing Workshopsmassmep.org/events-workshops/2018-10/
About MassMEP
MassMEP is a collaboration between academic, business and government partners dedicated to helping Massachusetts manufacturers meet the challenges of competing in an ever-changing economy. MassMEP creates economic impact by transforming manufacturing enterprises and the manufacturing ecosystem. This is achieved through providing operational excellence, workforce development strategies and innovative growth initiatives, enhanced through leveraging strategic public/private relationships.
To learn more, visit www.massmep.org/
About TribalVision

As an outsourced marketing department for hire, TribalVision's mission is to help organizations grow. This is achieved by combining intelligent strategy with tactical execution in a hands-on, results-driven manner. TribalVision utilizes its clients' marketing budgets as efficiently and intelligently as possible – ensuring that each dollar spent maximizes awareness and generates new business. TribalVision's unique marketing model is designed to fully align interests with client outcomes – guaranteeing an objective, client-first partnership. This is demonstrated in the firm's fee-based compensation structure, "roll up your sleeves" mindset, metrics-driven approach, and role as a trusted marketing resource tasked to help navigate organizations to higher grounds. To learn more, visit www.TribalVision.com.