By John Killam, President, MassMEP
Mark your calendar for two special events: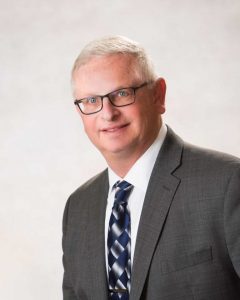 The Future of Manufacturing Symposium (October 4, 2018)
Inaugural WPI/QCC Integrated Photonics Symposium (October 3, 2018)
On Thursday, October 4, 2018, MassMEP will bring the latest manufacturing news and experts to Worcester to showcase the Manufacturing USA Institute's technologies and show you the ins/outs of the future at The Future of Manufacturing Symposium.
We know that technology changes rapidly and you may not always have access to the latest information. We hope you already realize that MassMEP can help improve your employees' skills and increase top and bottom line revenues for your business through our Workforce Strategies, and Growth Services. Now MassMEP can be your connection to the Manufacturing USA Institutes.
We want your business to succeed into today's fast-changing manufacturing world. We are proud to present The Future of Manufacturing Symposium, the first regional event showcasing emerging technologies developed by the Manufacturing USA Institutes. Join us and discover the future technologies opportunities for U.S. businesses and education institutions.
Join manufacturing executives, researchers, developers, and educators as we explore relevant, timely topics affecting manufacturing in Massachusetts and across the globe.
Featured Speakers include:
The Honorable Lieutenant Governor Karyn Polito
Dean Kamen – Keynote Presentation – Founder, FIRST; President, DEKA Research & Development Co
Here is the full list of Speakers and Panel Topics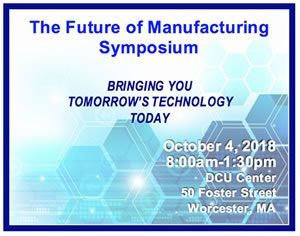 Panel discussions will focus on:
Exploring the future manufacturing needs of emerging technologies
Repurposing existing technologies to advance the mission of the Manufacturing USA Institutes
Preparing for the future of manufacturing: Collaboration, Workforce Development, and New Technologies
Cybersecurity and protecting your company
Additional topics covered include:
Advanced Fabrics and Textiles
Integrated Photonics
Robotics for Manufacturing
Flexible Hybrid Electronics
Biopharmaceutical Manufacturing
Biofabrication
Cybersecurity Regulations
Space is limited—don't delay! Register today.
Have questions? Contact Tricia Raynard at (617) 912-3800 or traynard@therendongroup.com
Also mark your calendar for this Manufacturing USA Institute event:
Inaugural WPI/QCC Integrated Photonics Symposium
Wednesday, October 3, 2018
9am-5pm, Rubin Campus Center, Worcester Polytechnic Institute
This will be an exclusive planning session for the WPI/QCC AIM Photonics LEAP facility with education, industry, and government representatives. Explore ways to facilitate SME's engagement with the integrated photonics supply chain in New England area. Register today.